Motorcycle Safety and
Awareness Program
Our mission is the safety of every motorcyclist
We are working hard every day to keep every motorcyclist in North Carolina Safe! Our ground breaking MSAP program is taught to high school drivers education programs across the entire state of North Carolina.
We are teaching students "How to watch out for motorcyclists!"
What is the MSAP?
The Motorcycle Safety and Awareness Program was developed by the Charlotte CBA to encourage motorcycle awareness and safety to all drivers in North Carolina. How do we do it?
Dedicated ad campaign
We place billboards, stickers, signs, and bumper stickers throughout North Carolina's roadways. Supporting the CBA means supporting these efforts.
Legislation and Driver Safety
Through the passing of legislation we certified the MSAP program. We provide materials that train volunteer instructors to teach this invaluable program to students who are about to become drivers.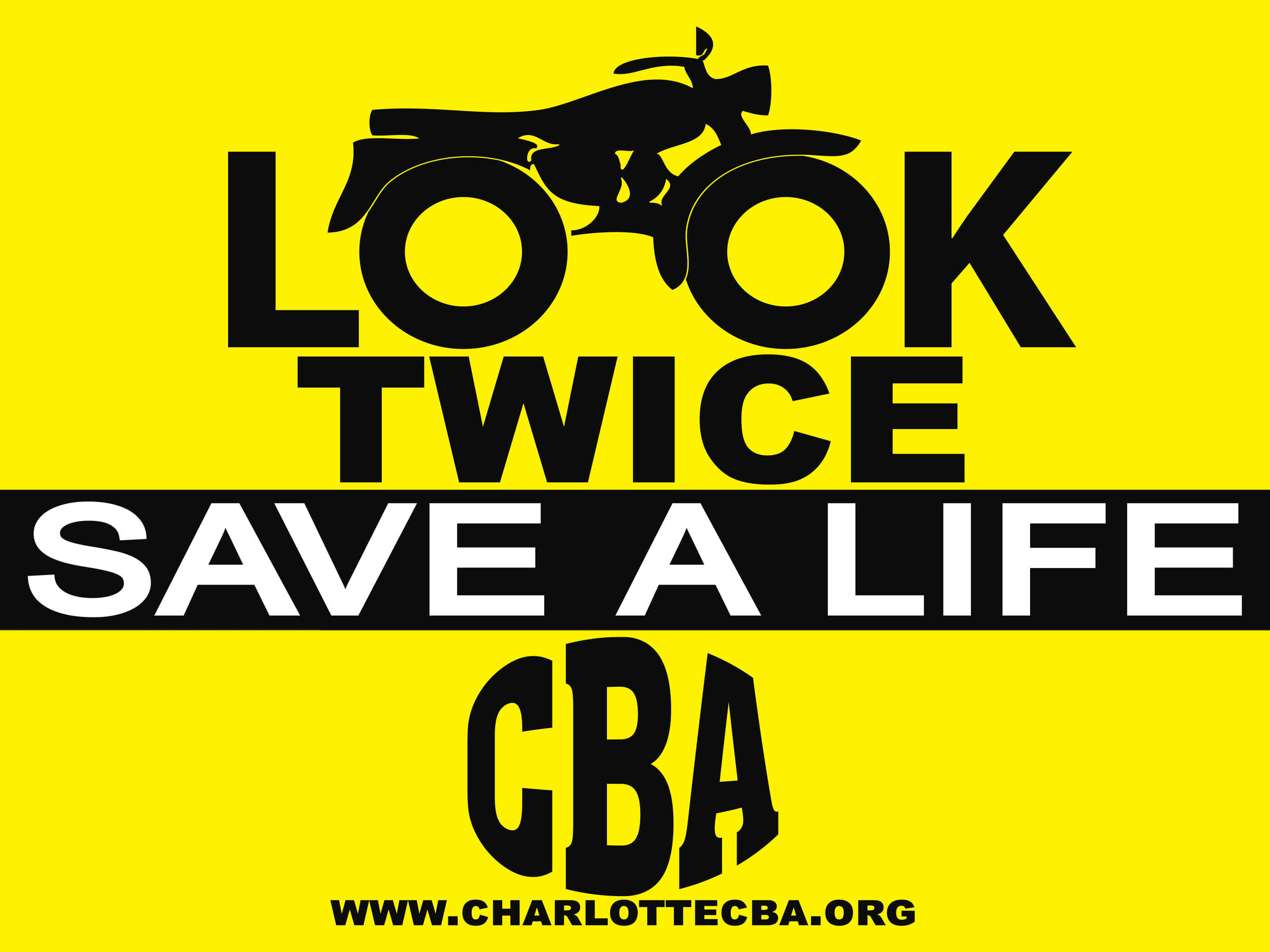 BECAUSE WE KNOW, THAT THE BEST WAY TO MAKE SURE
YOU GET HOME SAFELY, IS TO TEACH OTHER DRIVERS
​HOW TO BE AWARE OF MOTORCYCLES!
​Our MASP program goes to high school drivers education programs to teach new drivers how to "Share the road" with motorcyclists.
The most often remark after a car/motorcycle collision is
"I didn't see the motorcycle".
We are working to change that and be seen by all drivers. In addition to drivers ed classes, our presentation can be given to civic groups, employees, or church groups free of charge. The program also qualifies as a continuing education credit.
How can you help? 
We need more instructors! We'll train you and provide you with the materials. You do not have to be a cba member to be an msap instructor. The life you save may be your own. Contact Keith Long here for more information.