THE CBA BIKE SHOW & SWAP MEET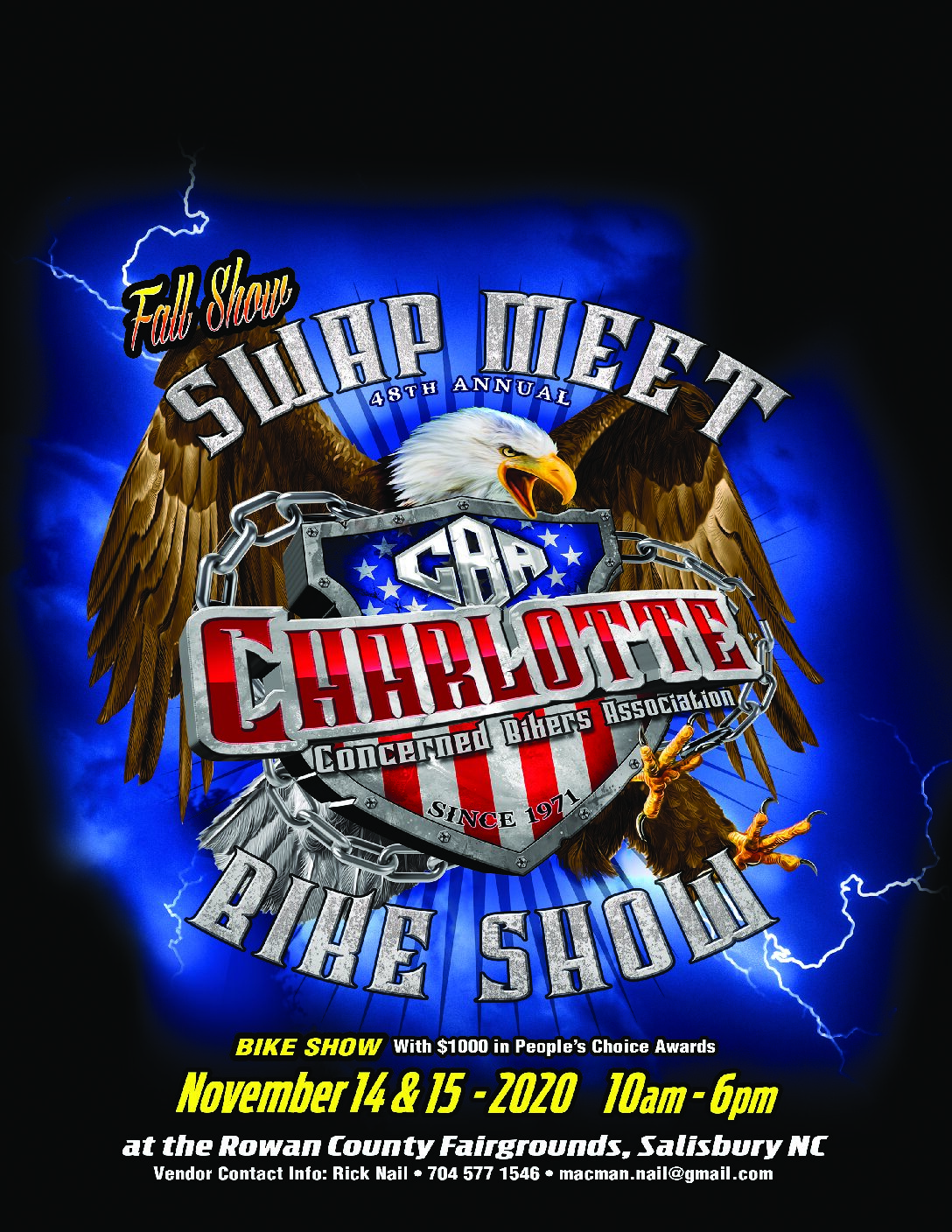 FOR MORE INFO CONTACT RICK NAIL:
​(704) 455-6245
MACMAN.NAIL​@GMAIL.COM
The November Show will be our CBA Fall Bike Show & Swap Meet & Covid-19 PROTEST!  This show is always on or near Veterans Day.  We will be recognizing our Vets on Saturday and Sunday with the playing of our National Anthem.  On Sunday, we will be running a 2 for 1 admission from 10 am – 12 noon.  Come on out and join us for a good time.  Remember your money stays in North Carolina, not California, and is used to protect your biker lifestyle.
ADMISSION PRICE:
​$15.00 DAILY PASS
2 FOR 1 ON SUNDAY BEFORE 12 NOON
$25.00 WEEKEND PASS
Support the CBA
The Concerned Bikers Association: Charlotte Chapter needs your help! For us to carry out our mission of keeping motorcyclists safe in North Carolina, we need the the support of those in our community. How can you help?
Join the CBA!
Attend CBA Events
Come to Meetings
Volunteer