THE CBA BIKE SHOW & SWAP MEET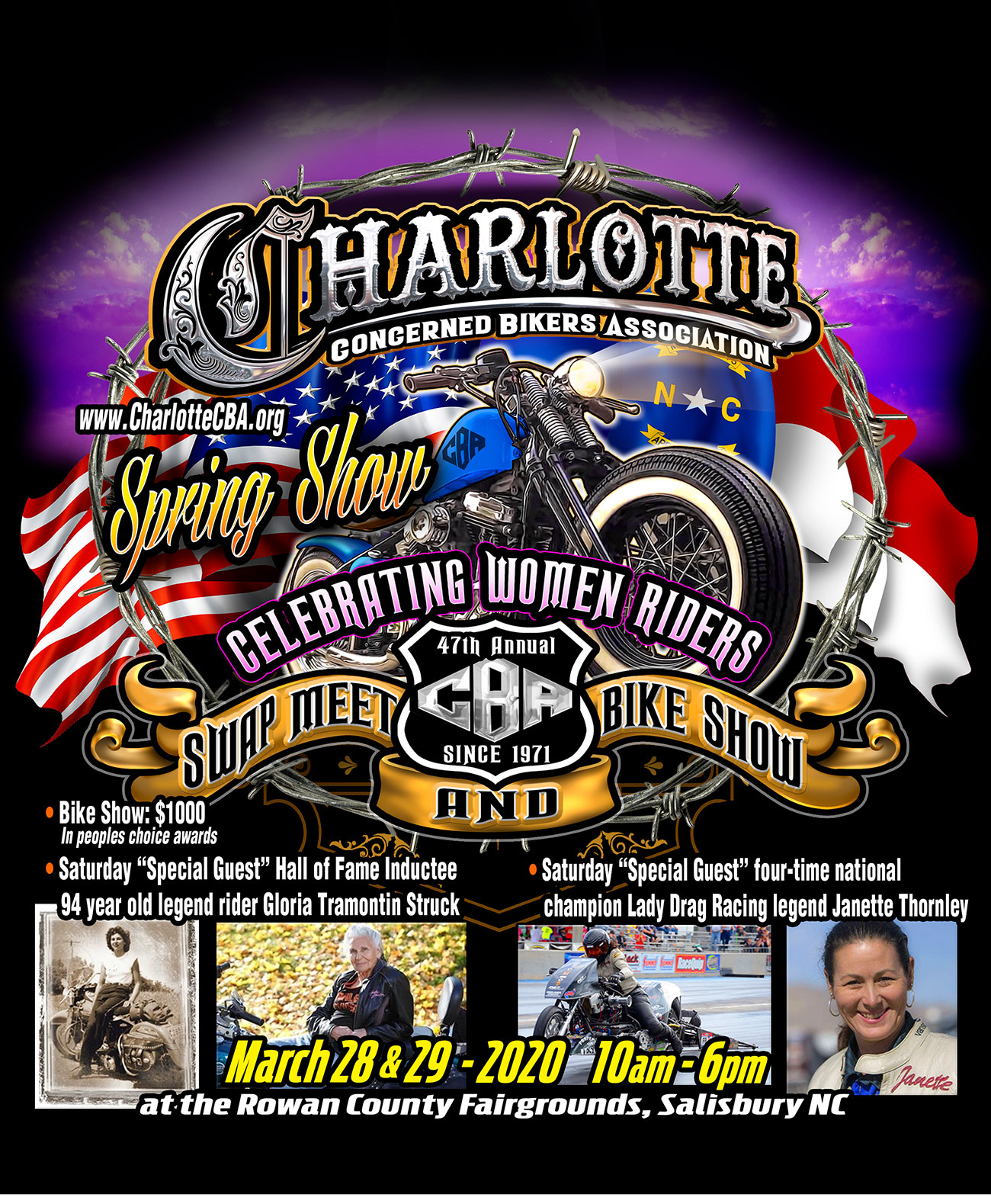 FOR MORE INFO CONTACT RICK NAIL:
​(704) 455-6245
MACMAN.NAIL​@GMAIL.COM
With the announcement yesterday from Governor Cooper closing all N.C. schools and banning all public gatherings over 100 people for at least 2 weeks, Charlotte Concerned Bikers Association has no choice but to cancel the 47th Annual Spring Swap Meet & Bike Show. If you are a vendor and have pre-paid for this show please contact Rick Nail for refund, or roll over for the November show at 704 577-1546. We look forward to seeing you at our Fall Swap Meet & Bike Show November 14 – 15- 20, which will also be dedicated to women riders.
ADMISSION PRICE:
​$15.00 DAILY PASS
2 FOR 1 ON SUNDAY BEFORE 12 NOON
$25.00 WEEKEND PASS
Support the CBA
The Concerned Bikers Association: Charlotte Chapter needs your help! For us to carry out our mission of keeping motorcyclists safe in North Carolina, we need the the support of those in our community. How can you help?
Join the CBA!
Attend CBA Events
Come to Meetings
Volunteer