THE CBA BIKE SHOW & SWAP MEET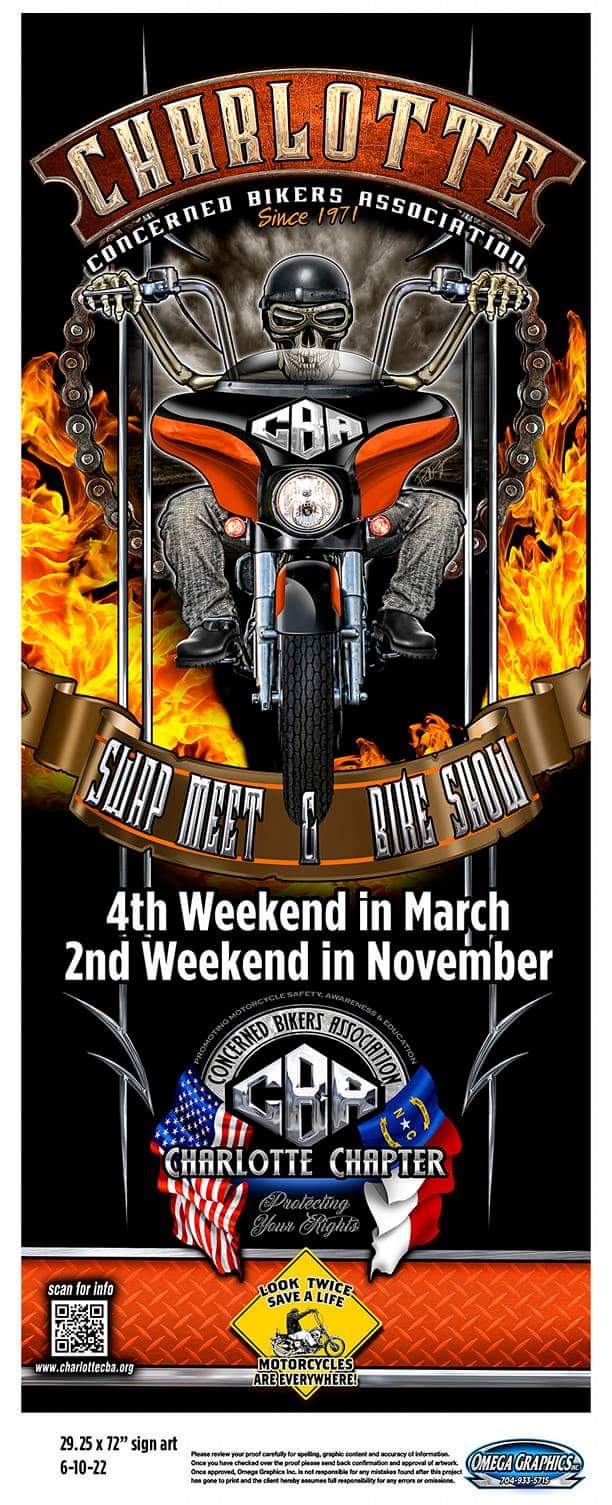 FOR MORE INFO CONTACT RICK NAIL:
​(704) 455-6245
MACMAN.NAIL​@GMAIL.COM
Support the CBA
The Concerned Bikers Association: Charlotte Chapter needs your help! For us to carry out our mission of keeping motorcyclists safe in North Carolina, we need the the support of those in our community. How can you help?
Join the CBA!
Attend CBA Events
Come to Meetings
Volunteer